Adult Lacrosse Clothes Collection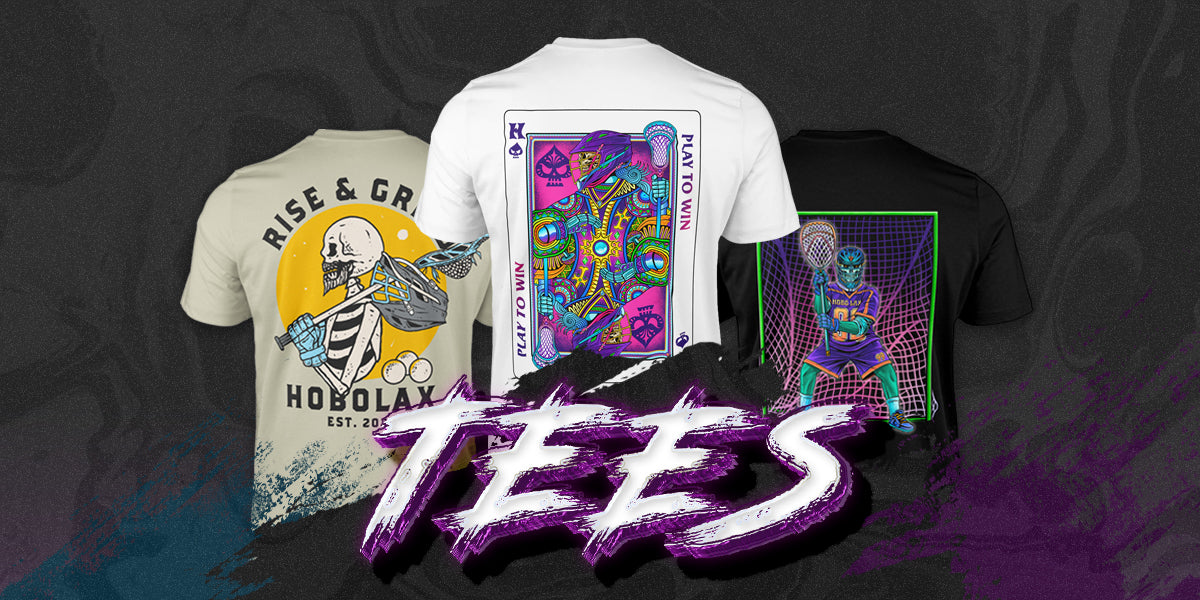 T-Shirts
Here is our sick collection of lacrosse shirts unlike any you have seen in the world of lacrosse.
Using the signature Hobo Lax art style, we have created many sweet designs based around the game we love. Do you want to stand out from the crowd at your next tournament? Don't worry we have you covered, pick up your favorite lacrosse shirt today!
We are always open to ideas so if you have an idea for a new lacrosse shirt, feel free to drop us a line. If we like it, you get a free one!
Browse
Hoodies
The cold months are just around the corner, so don't forget to pick yourself up your next favorite lacrosse hoodie. Here you will find a drippy collection of lax hoodies with our unique touch of lacrosse artwork.
Our clean and comfortable lacrosse hoodies are perfect for keeping you warm on any sideline, while turning heads. We are always adding new lacrosse hoodie designs so stay tuned and be sure to sign up to our newsletter to get early access to our new drops!
Browse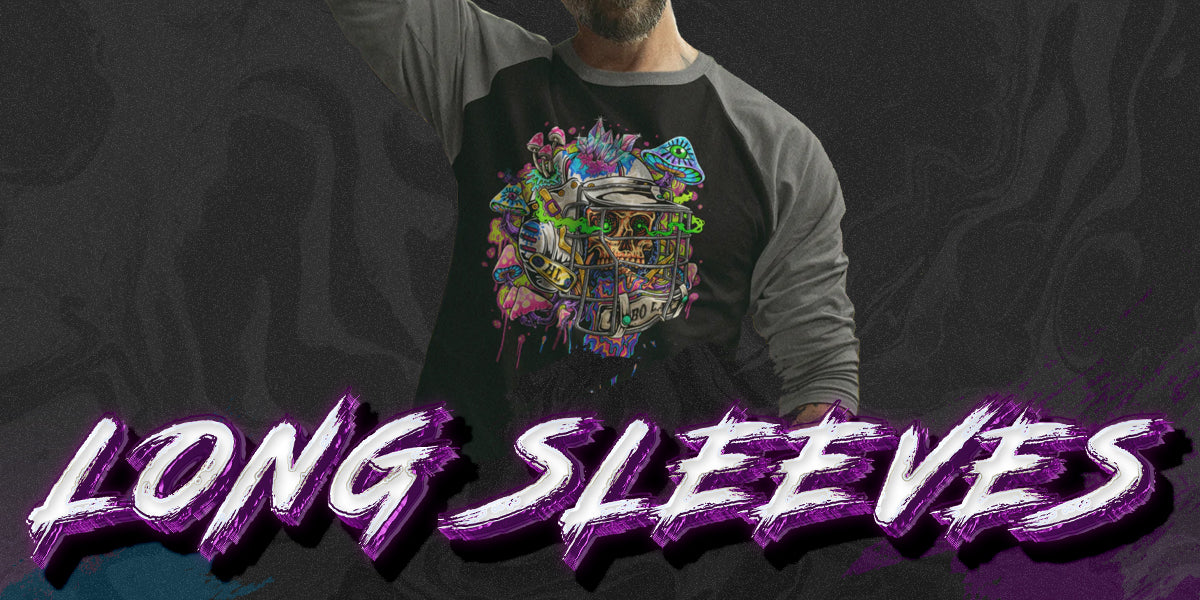 Long Sleeves
Prefer a long sleeve? No problem at all, checkout our selection of lacrosse long sleeve shirts.
Each piece of artwork for our long sleeve lacrosse shirts is thoughtfully designed with players in mind. Pick up your favorite today! We only use the softest blend materials for our long sleeves, to ensure comfort and warmth while off the field.
We have big plans on expanding our long sleeve lacrosse shirt range going into the winter months so make sure to follow our socials for updates!
Browse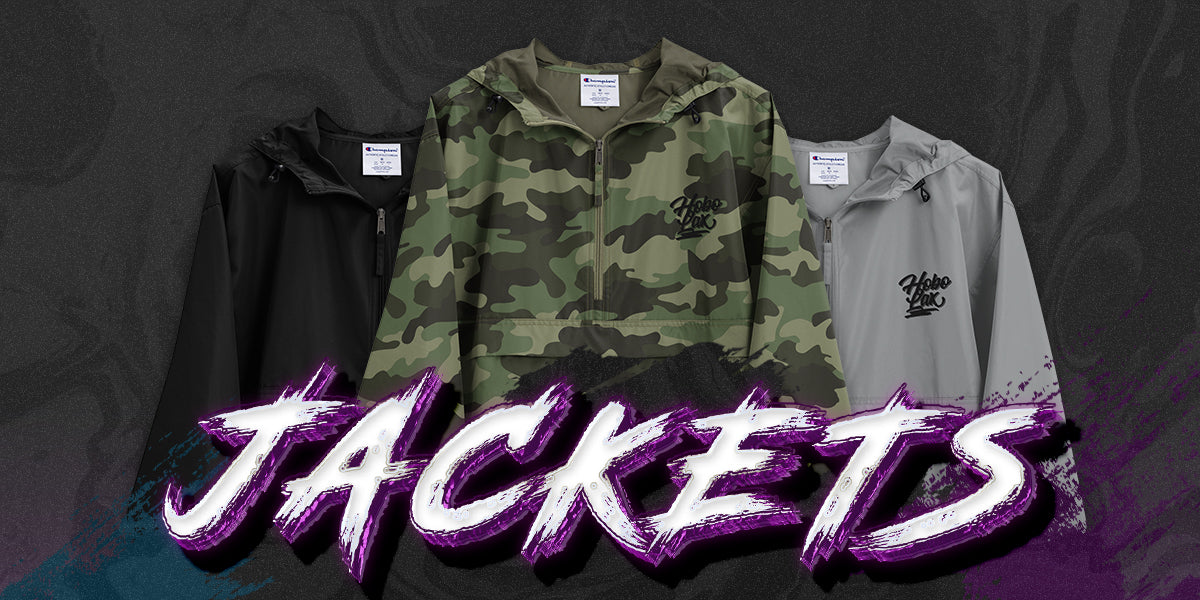 Jackets
Be sure to take a look at our lacrosse jackets collection.We all know that lax doesn't stop when it rains, so if you're a bench warmer like us, make sure you get your hands on a Hobo Lax lacrosse rain jacket. At least when you are riding the pine you will look good!
Most of our jackets come with embroidered logos or artwork for that extra added quality, be sure to pick up your favorite lacrosse jacket today!
Browse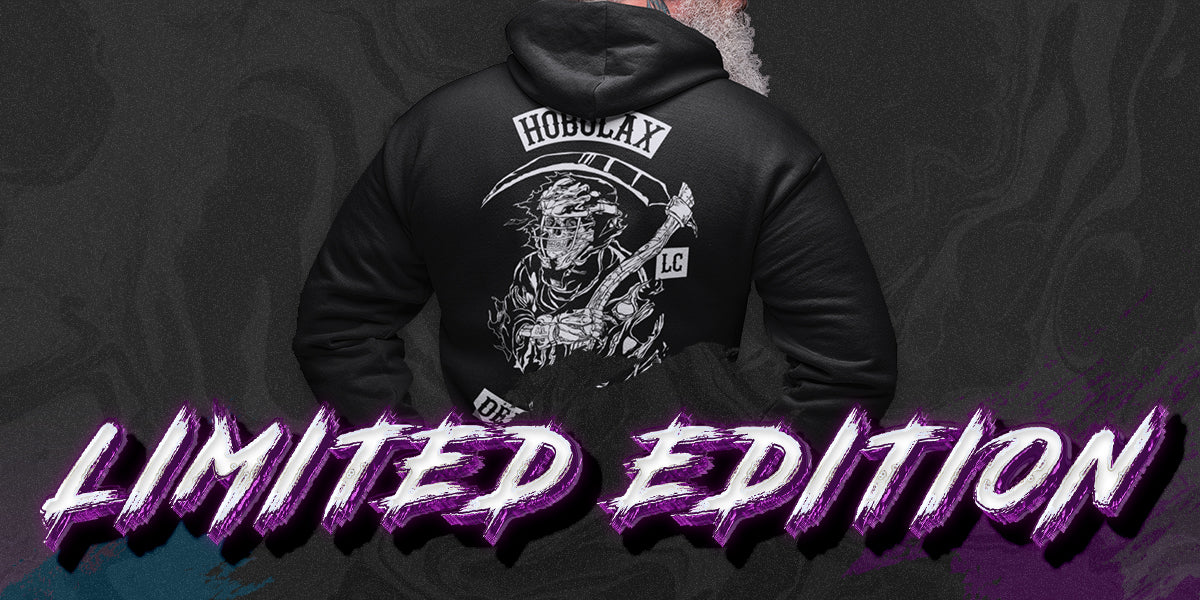 Limited Edition
Some of our lacrosse clothing is limited edition, this means we are only printing a very limited amount of the select design on that particular piece of apparel.
We adopted this process to ensure our fans are receiving regular fresh designs, and being part of that very select few who are the only people who own that particular piece of lacrosse apparel. Through this process it will be a very rare occasion that you will see a player wearing the same drip as you.
If you want to be one of the select few, be sure to keep an eye on this collection to see the availability countdown. You might be in with a chance to grab yourself one of these limited pieces of lacrosse clothing
Browse