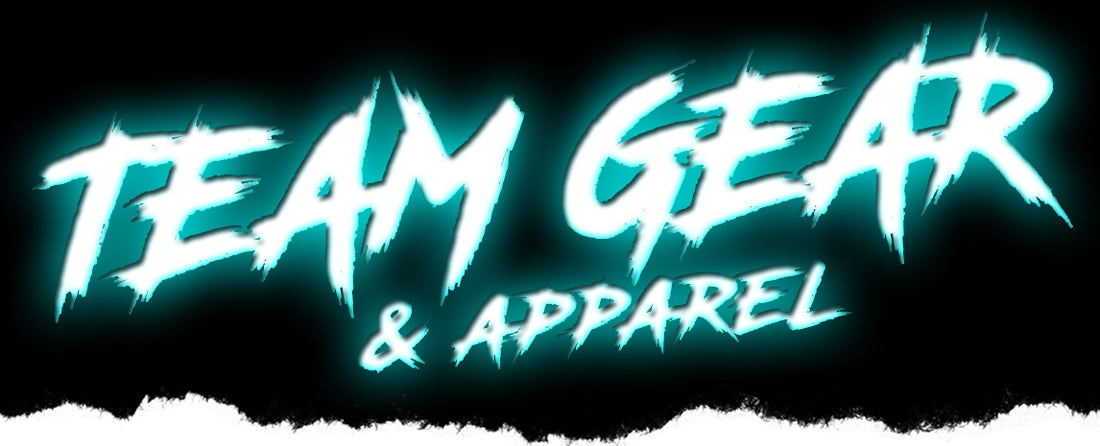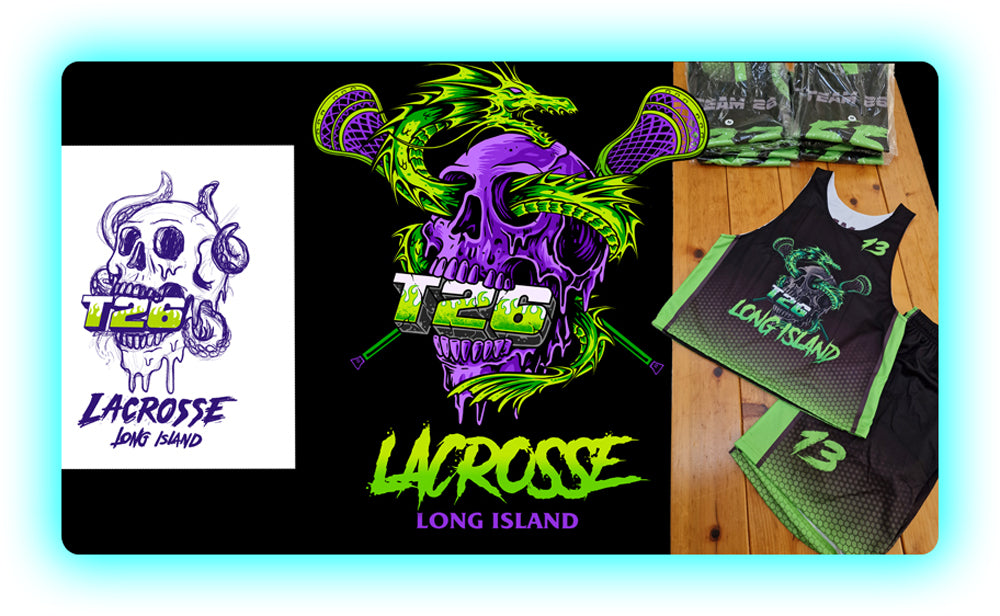 Be Unique.
Hobo Lax and their team of skilled designers are putting their talents to work, crafting exceptional custom Lacrosse gear just for you!
Need a new logo? Consider it done.
Small team? We've got you covered.
Have a unique and unconventional idea? We're here to bring it to life.
From the very first spark of inspiration to the final, finished product, we've got every step covered.
Get in touch with us today!
Are you searching for a one-of-a-kind and customized design to truly represent your lacrosse team? Then look no further than Hobo Lax! With our quality premium designs, you can be sure to find the perfect fit for your team's individual style and brand.
Say goodbye to generic 'Insert team name here' designs and say hello to a unique logo that will make a statement!
At Hobo Lax, we create hand-drawn designs like no other that will surely make any member of your team proud. Our cool-looking logos will set your team apart on the field and get the fans excited to wear your merchandise. 
Our creative team is here to help you bring your ideas to life with intricate artwork designs and high-quality logos! If you're curious about our custom team gear service, take a look at our design process to find out more. With our help, you can transform your vision into an outstanding reality!
Designing Custom Lacrosse Gear with Hobo Lax 
Take your team's style and image to the next level by working with Hobo Lax to design your perfect custom lacrosse gear this season. Whether you're looking for game uniforms, practice jerseys, or simple apparel for a team or fan casual wear, Hobo Lax has you covered.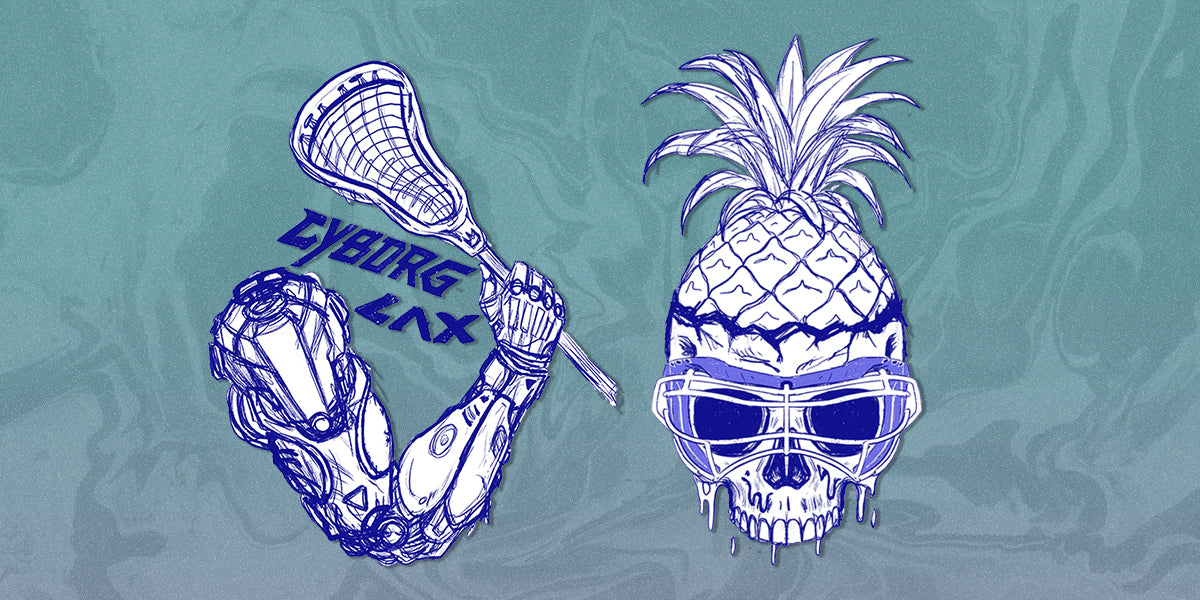 Step 1: Sketch
Once you've completed the order form, our team will be in touch to discuss your ideas, such as any text or mascot to include in the design, preferred colors, and the kind of logo you're envisioning. To ensure a better understanding of your initial design concepts, we would love to jump on a call with you.
If you're still uncertain about what design you want for your logo, don't worry - our team can help you out! We can provide you with multiple ideas to help you visualize the overall look of your logo so that you can make an informed decision.
After that's settled, Hobo Lax will begin sketching an initial draft of your design based on the gathered information and present it to you for approval. During this stage, you can suggest any changes you would like to make to the initial sketch, and our team will make the necessary adjustments.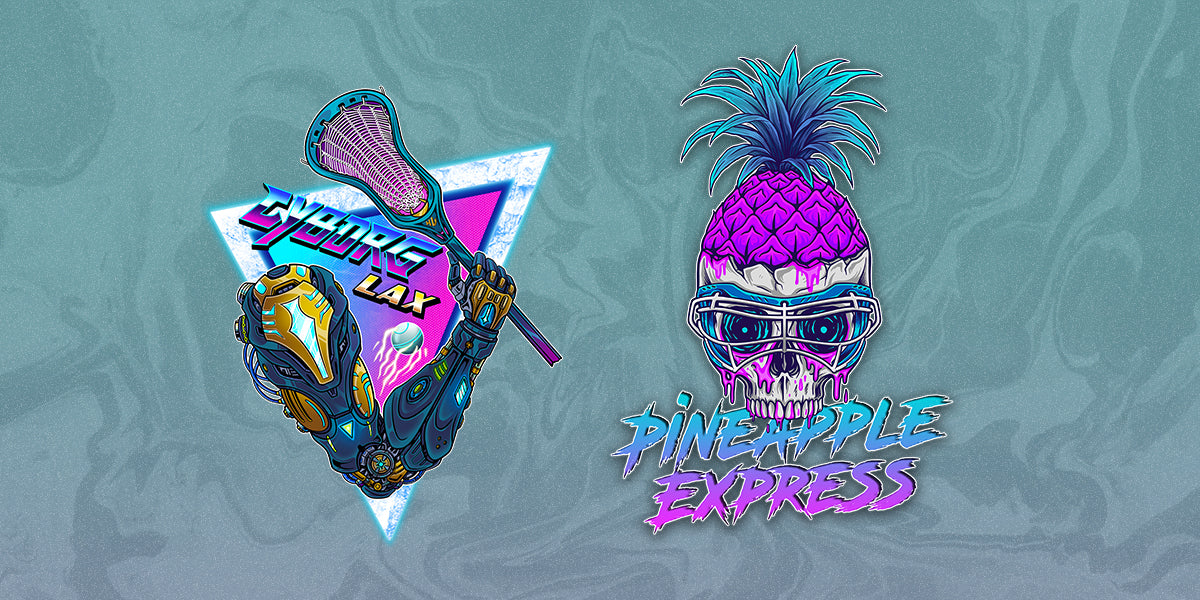 Step 2: Final Design
If you are content with the finalized sketch of your team's logo, we can now move on to the detailing and coloring stage. This will be the final design of the logo wherein our creative team will add the finishing touches to the design, ensuring that it stays in line with your team's vision and represents you in the best way possible.
When choosing a color for your design, you have the option to suggest the colors you prefer or allow our team to make the decision for you. Generally, our team will use your organization's official colors, however, if you have other ideas in mind, we are more than happy to accommodate them.
Since revisions to the designs are made during the sketching stage, no big changes can be made to the final design other than the color. Once you have approved the designs colors, we will send you the files you need for socials and promotion, this can be high quality PNGs, JPEGS etc. If you require any other files don't hesitate to let us know, we are always happy to make sure you have everything you need for your team. Please keep in mind that we will retain the rights to the original editable source files, this is to protect our work and your brand.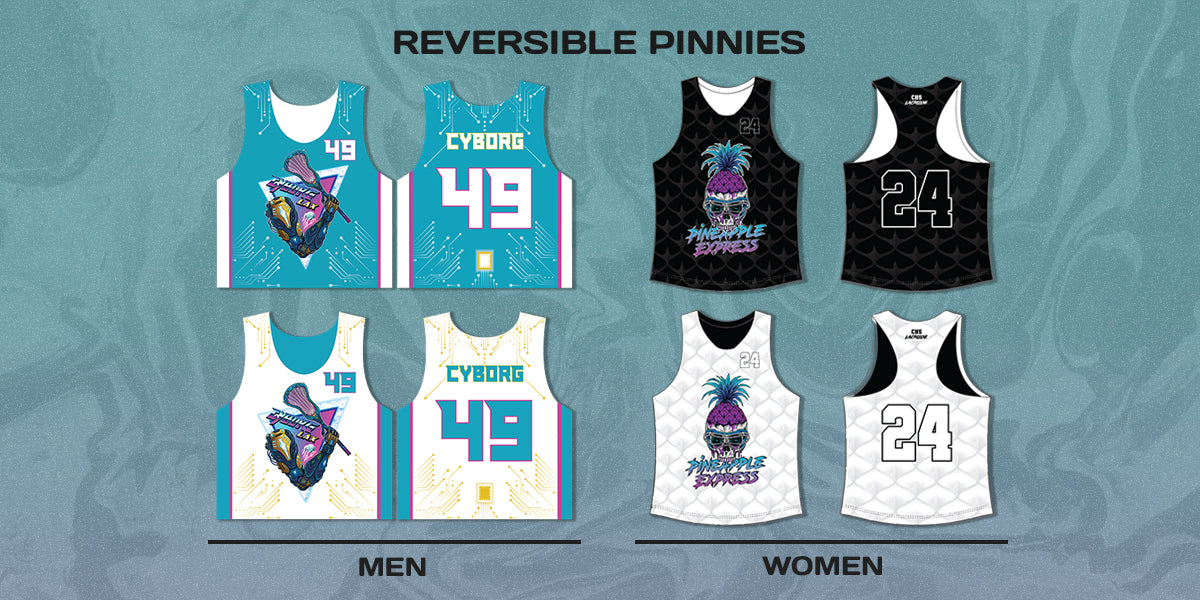 Step 3: Kit Mockup
Hobo Lax is excited to offer our own custom lacrosse team gear services! From shooting shirts to box jerseys, we will create a unique kit tailored to your specific needs, incorporating your new logo with a designed kit like no other. When you are happy with your final kit mockup, our team will create a test print on the fabric and send you an image for approval to ensure that you are satisfied with the quality and design of the final product.
Before proceeding to the next stage, it is important to check if the placement of the fonts, numbers, location of the logo, and colors of the jersey are satisfactory. Plus, you can use the test print as a reference to get a better idea of how the colors will turn out on fabric.
If everything is to your satisfaction and you are happy with the overall print, you can sign off on the mockup so we can proceed with manufacturing your orders.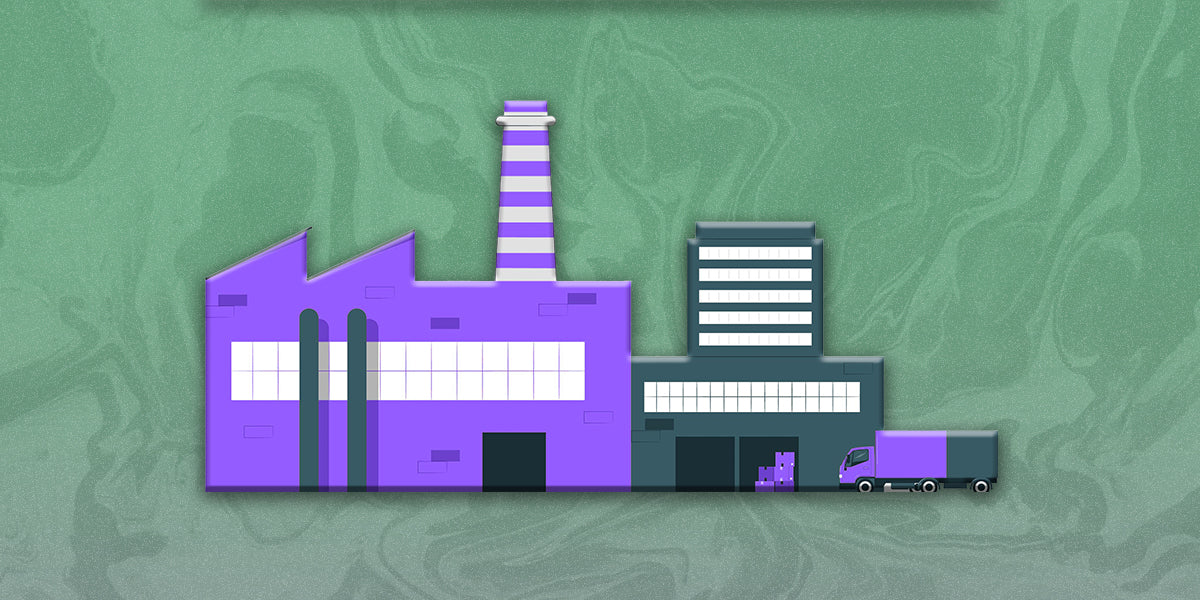 Step 4: Manufacturing
Once your logo and kit designs have been finalized and approved, the manufacturing process of your custom lacrosse team gear can begin. Our team only uses superior quality materials to ensure your gear is long-lasting and tailored to meet your exact specifications.
Hobo Lax takes the utmost care in creating the perfect team uniforms, from meticulously selecting the finest fabrics to crafting a stunning team logo. With our attention to detail, your team will be sure to stand out in style, leaving a lasting impression on everyone who sees it.
Moreover, all products will be subjected to a rigorous quality-control process after they are printed, to ensure that there are no issues with the orders.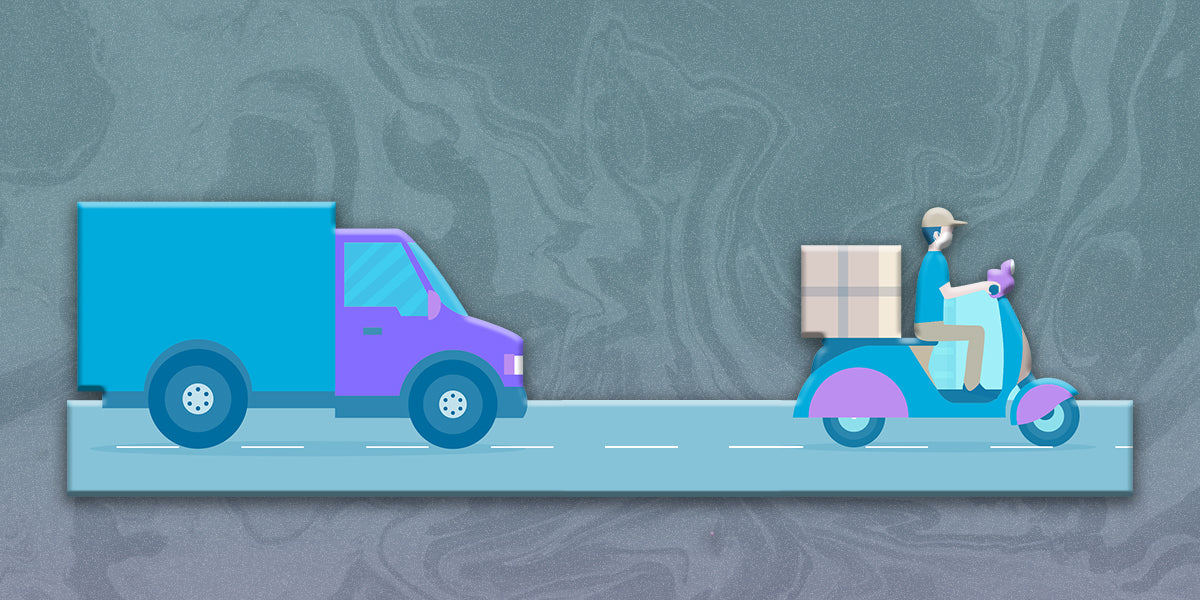 Step 5: Delivery
The general turnaround time for custom lacrosse gear is usually around 4 weeks after design and mockup signoff, however, this may vary depending on the size of the order. Large bulk orders may take a little longer to complete, while smaller orders may be delivered in a shorter time frame.
Upon completion of orders, our line is always open if you have any issues or comments with your final products. We're open to any feedback and discussing in detail concerns to make sure that you're satisfied with the final result.
Furthermore, your comments will be greatly appreciated in improving our services to ensure that we only give our customers top-of-the-line products. We're also open to working with you in any way possible to develop new products that your whole team will surely love.
Why Choose Hobo Lax for Your Team's Custom Lacrosse Gear? 
The options are endless when it comes to selecting custom lacrosse gear for your team, however, it can be hard to know where to start especially if you're uncertain about what design best represents your team. That's why Hobo Lax is the perfect choice for your team's personalized gear.
Specializing in creating high quality lacrosse-themed designs unlike any other, our badass vibrant art style is so distinct that anyone will definitely love the design regardless of age. This also applies to custom spiritwear which allow your players and fans to take pride in what they wear whether they're on or off the field.
In addition, our team understands how comfort is equally important in creating a unique look for your team, thus, our products are made from lightweight yet durable materials. We go above and beyond to make sure that you're comfortable with what you're wearing while showing off your love for the sport at the same time.
So what are you waiting for? Start your order today by filling out our order form and get in touch with our team to discuss all your design ideas. Make your players stand out from the competition as they rock their custom gear anytime and anywhere!
Increase Your Team Morale with Custom Lacrosse Team Gear
The good thing about having custom lacrosse team gear is it's not just all about your players wearing the same thing. Good gear with a sick design increases your team's morale. Whether you're looking to show off your team's spirit or just want to add some fun to practices, our custom hand-drawn designs can provide you with the perfect solution!
From warm-up sweats to practice pinnies featuring your team's logo, colors, and design, this will give your players a sense of pride when out on the field as well as create a unified look that will represent everyone on the team. In addition, team jerseys are a great way to show each player's name and number, thus, boosting their confidence whenever they step out onto the field.
So whether you're looking for spiritwear or full team gear, make sure to let us know what you need and Hobo Lax's custom lacrosse team gear service will take care of you. Your players will absolutely appreciate having something made just for them to keep them motivated during practice and on gameday.
At Hobo Lax, we believe in giving all our customers and clients the best shopping experience possible. Our team is always looking for ways to improve our services and provide quality products that meet your needs and expectations. 
We understand that you may have queries or concerns regarding our products that's why we're more than happy to help put your mind at ease. Feel free to drop us a message and we'll get back to you as soon as possible.
We're looking forward to working with you and helping make your team stand out from the crowd!