Two British brothers who lived and breathed the Lacrosse lifestyle around Europe. With a passion for graphic design, we wanted to bring the USA something completely different.
The Hobo Brothers, Adam and Rob spent years traveling around Europe, coaching and playing in many different club teams.
During summer, like a couple of 'Hobos' they used to throw their gear over their shoulders, grab a case of beer, travel and play in as many pickup tournaments as possible.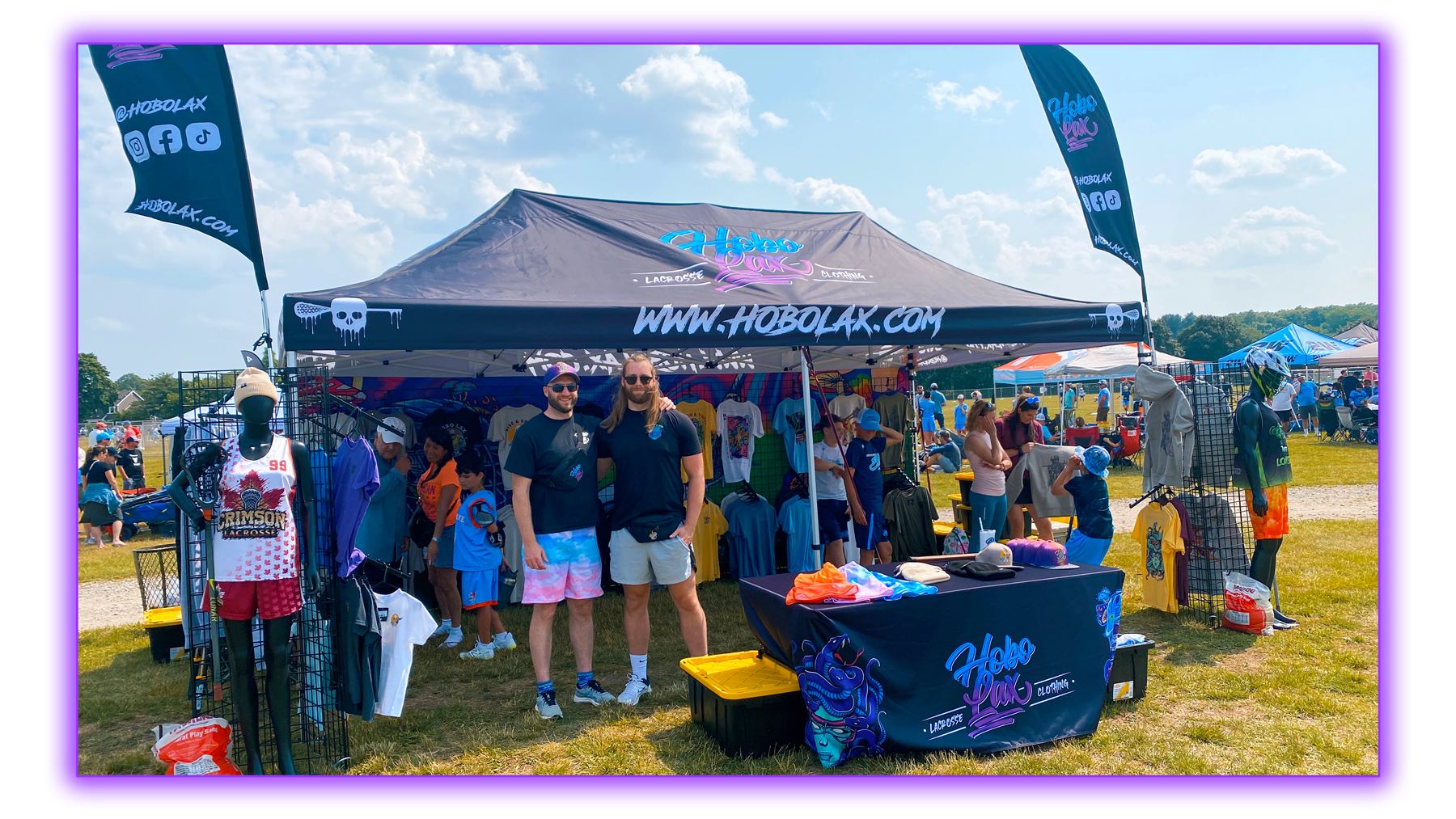 As Lacrosse players and designers, they were always fed up with the generic sporty style tees with boring designs. They wanted clothing that would really express their love for Lacrosse and its culture, not only on the field but also off the field.
This is how Hobo Lax was born!
Our aim is to take the awesome Lacrosse culture we all know and love, mix it with our crazy design ideas and turn it into a brand that all Lax enthusiasts can wear with a smile.

Whether you are ripping top ched on the field, or grabbing a drink with your team after a game. You can count on Hobo Lax to keep you looking slick.
Hobo Lax is an alternative Lacrosse clothing brand that only offers unique and exceptional clothing designs that Lax players of all ages will love.

Our designs are inspired by our passion for Lacrosse. We listen to our community and strive to source the best ideas and elements before bringing you a finished product.

Know that each design has its very own backstory.. Not only telling a story about the beautiful sport we love, but also translating into a unique streetwear fashion with quality that will last for years.

Our community keeps us going! We are a new and growing team and want to offer more, which means more custom designs and a greater selection of quality lacrosse clothes and custom products! Thank you for supporting us! 🥍
Check out our trending lacrosse products here.